'Community' gets new life
'Community' gets new life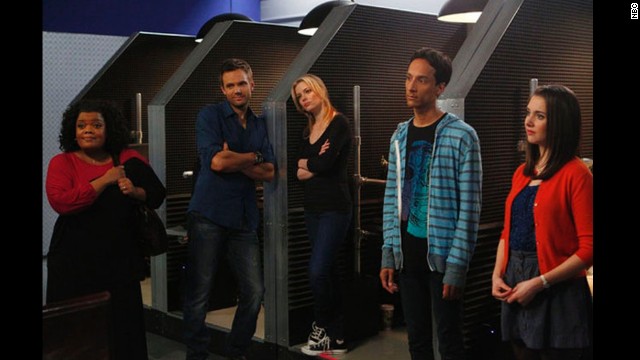 When the major networks unveiled their new schedules for the 2014-2015 season, several shows were kicked to the curb, including
"Community."
But not everything is as it seems. While the eclectic and beloved students and staff at "Community's" Greendale Community College won't get to see a sixth season on NBC, it was announced on June 30 that new episodes
will
be picked up by Yahoo. Cross your fingers for these other shows …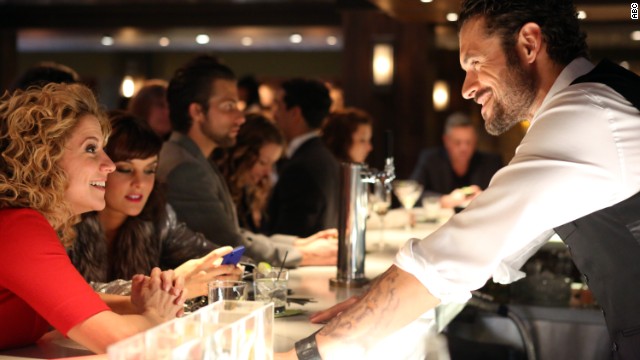 "Mixology":
ABC's self-described "high concept" comedy about 10 singles — five guys and five girls — all looking for love and sex over the course of one night didn't make it past its first season.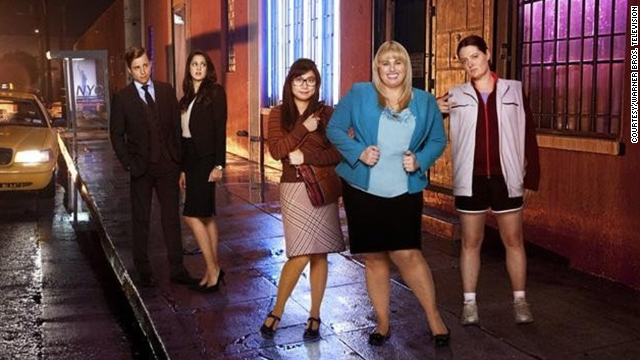 "Super Fun Night":
This ABC comedy, about three sheltered girlfriends who start to live life outside of their comfort zones, was created by and starred Australian comedic actress Rebel Wilson. While her profile has risen steadily at the box office, this turn on TV ended with a single season.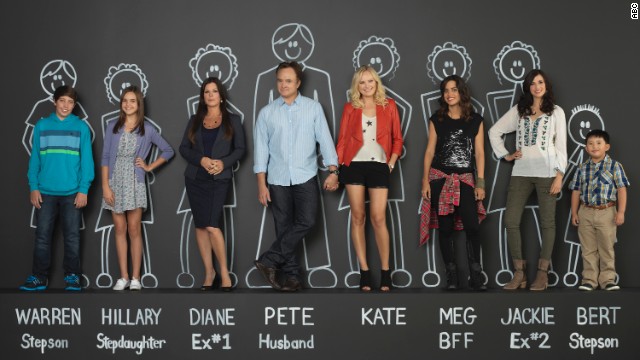 "Trophy Wife":
Another of ABC's new 2013 comedies, Malin Akerman starred as the third wife of an older man with a very blended family.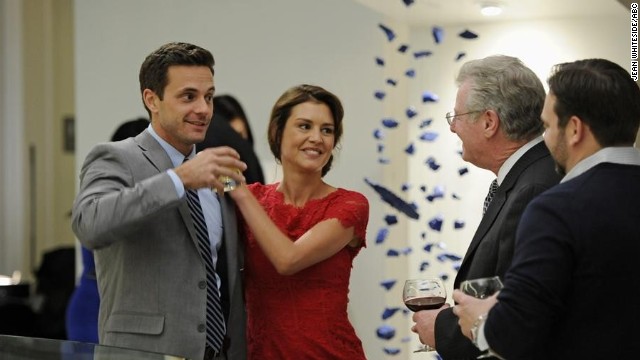 "Betrayal":
With all the heat "Scandal's" illicit relationships generate, we understand why ABC would want to capitalize on it with "Betrayal." However, this drama about infidelity has lost its fire with one season.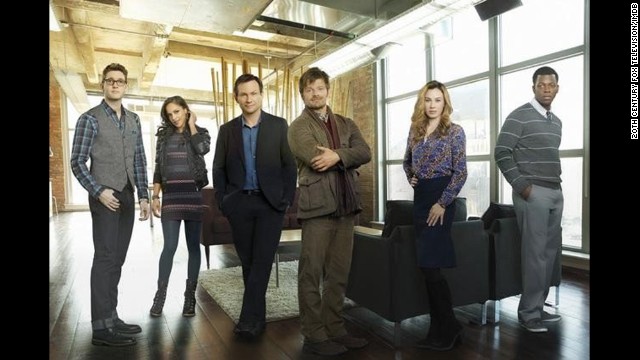 "Mind Games":
Two brothers with a complicated relationship used their unique skills to solve complex problems in this ABC drama, but the network isn't interested in exploring this pairing for a second season.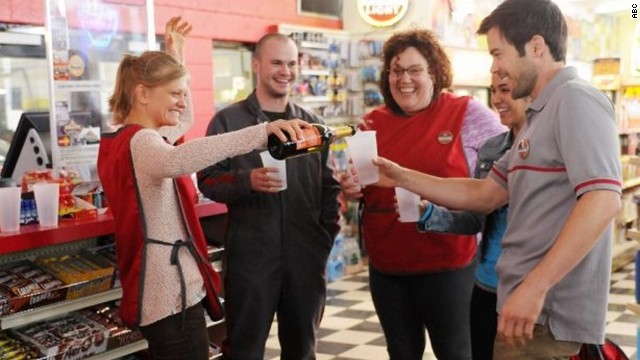 "Lucky 7":
A drama about the pitfalls of winning the lottery had the misfortune of
being canceled by ABC two episodes in.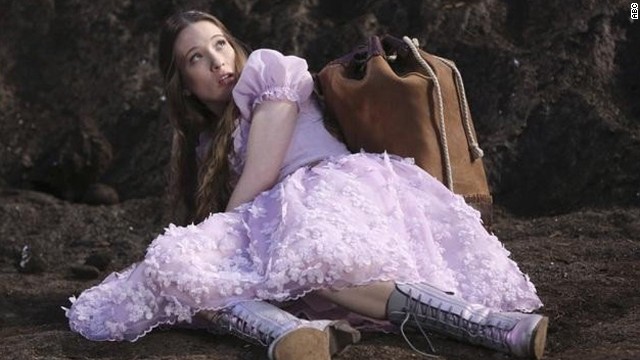 "Once Upon a Time in Wonderland":
While "Once Upon a Time" continues to be an ABC favorite as it heads into a fourth season, the spinoff "Once Upon a Time in Wonderland" was canceled just one season in.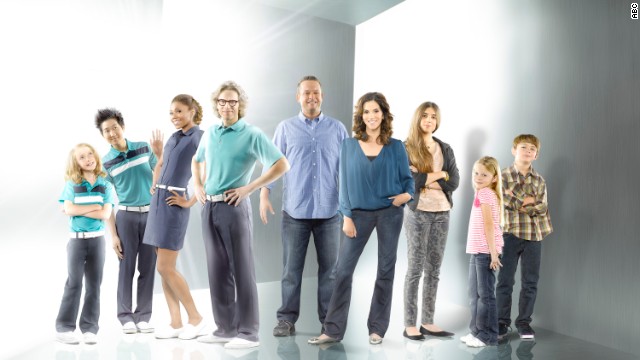 "The Neighbors":
If you believed
the initial criticism
for this ABC comedy, about a family that moves into a neighborhood that's home to a slew of aliens, you might be surprised that "The Neighbors" lasted long enough to finish its second season.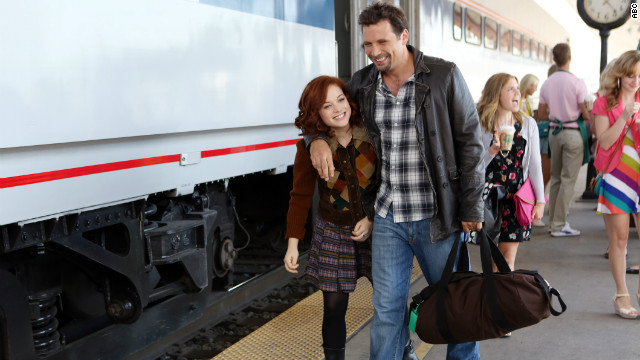 "Suburgatory":
Emily Kapnek's comedy about a city-smart teen adjusting to life in the suburbs with her single dad has ended with a three-season run on ABC.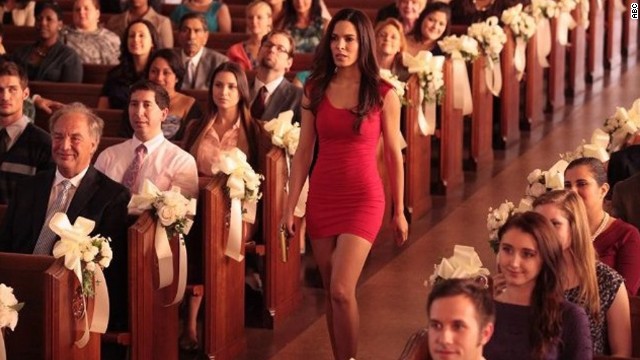 "Killer Women":
The buzz about this Western crime drama, due in large part to "Modern Family's" Sofia Vergara's involvement, couldn't keep the series
from being replaced on ABC's schedule
two weeks after its premiere.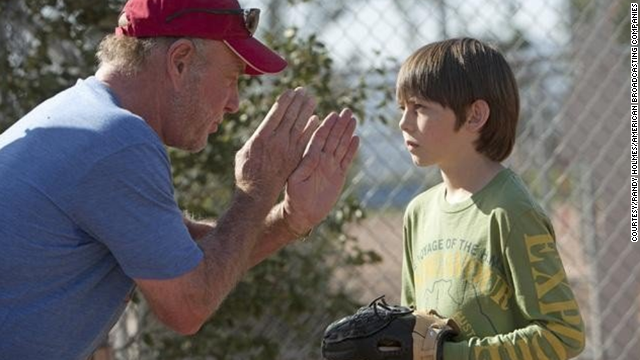 "Back in the Game":
A baseball-centric comedy starring big screen actor James Caan, ABC's "Back in the Game" was declared out shortly after its fall 2013 premiere.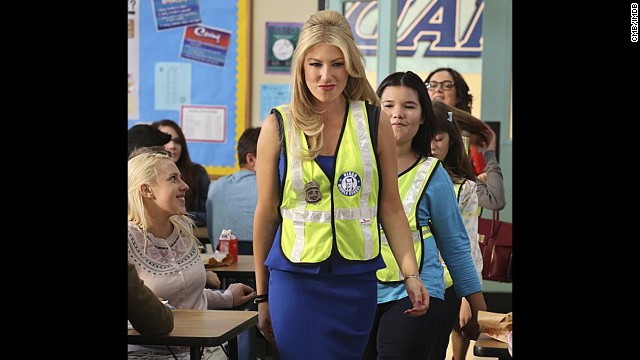 "Bad Teacher":
This comedy spinoff of the 2011 movie premiered on CBS earlier this year.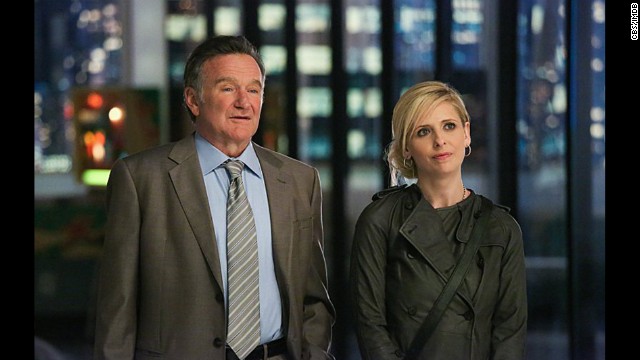 "The Crazy Ones":
The goodwill for Robin Williams and Sarah Michelle Gellar, who played a dad and daughter in this comedy set in an advertising agency, wasn't enough to keep "The Crazy Ones" afloat on CBS for more than one season.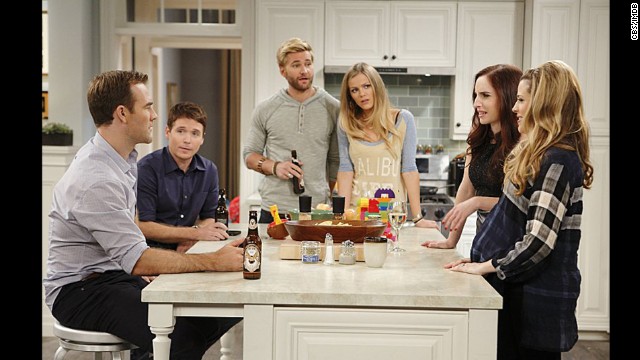 "Friends With Better Lives":
CBS' comedy about six friends at various life stages has been axed after premiering in March.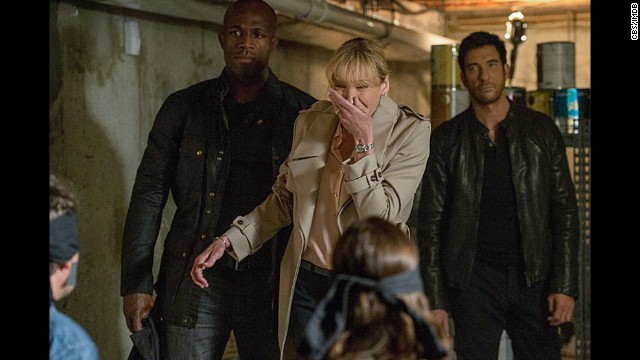 "Hostages":
Jerry Bruckheimer's CBS thriller about a high-profile surgeon taken hostage by a rogue FBI agent has run out of steam one season in.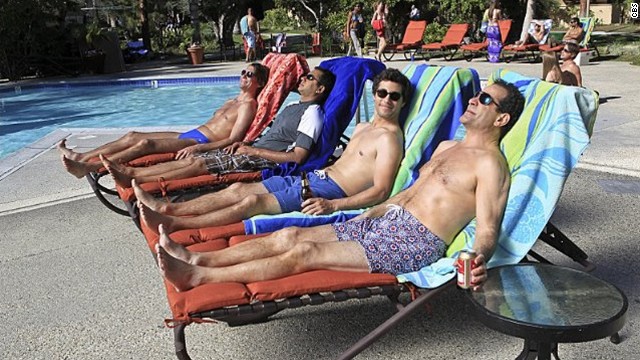 "We Are Men":
The bro-hood of CBS' comedy "We Are Men" was quickly ushered off TV during the fall 2013 season.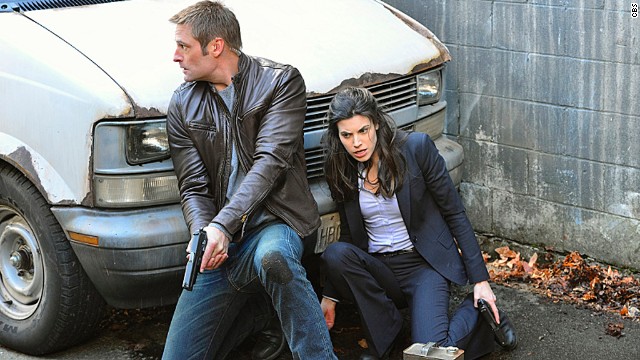 "Intelligence":
After premiering in January on CBS, the drama about an intelligence operative who can access information via a high-tech microchip in his brain has been short-circuited.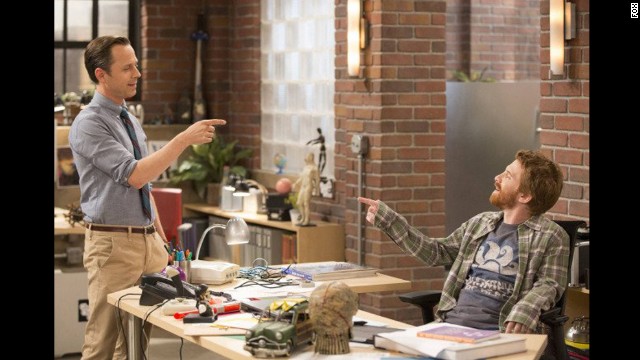 "Dads":
Starring Giovanni Ribisi and Seth Green, this comedy about two 30-something friends and their difficult dads was heavily criticized when it premiered on Fox in the fall of 2013. After keeping it around for 18 episodes, Fox has pulled the plug.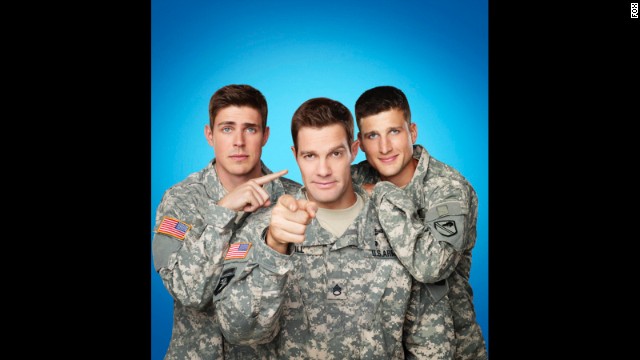 "Enlisted":
This freshman Fox comedy about three brothers stationed at a Florida military base has also been canceled.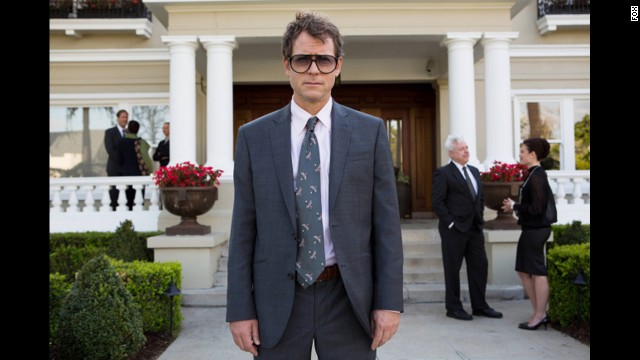 "Rake":
As one of Fox's anticipated new shows, "Rake" starred Greg Kinnear as a criminal defense lawyer with a penchant for difficult cases. Unfortunately, staying on TV proved to be too difficult for the dramedy.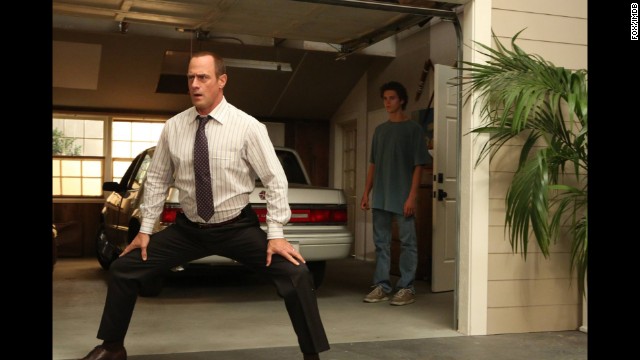 "Surviving Jack":
Chris Meloni starred in this adaptation of Justin Halpern's best-seller "I Suck at Girls." The comedy got in a single season on Fox before getting canceled.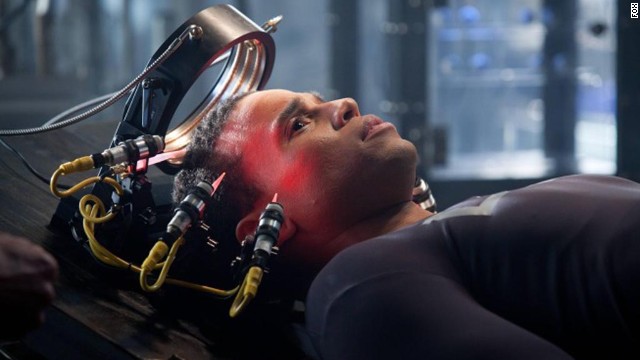 "
Almost Human":
J.J. Abrams' TV project about a cop paired with an android didn't take off at Fox.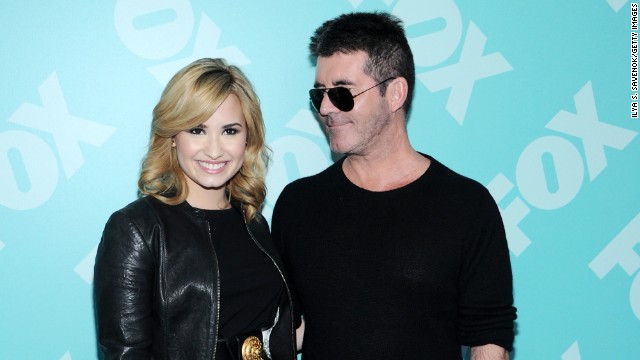 "The X Factor":
When "The X Factor's" Demi Lovato and Simon Cowell attended Fox's upfront presentations in May 2013, they were looking forward to a new season of the singing competition. Yet by early 2014,
"The X Factor" was "X"-ed out by Fox.
"Dracula":
Jonathan Rhys Meyers' take on the classic vampire, this time trolling the streets of 19th century London, is ending with one season on NBC.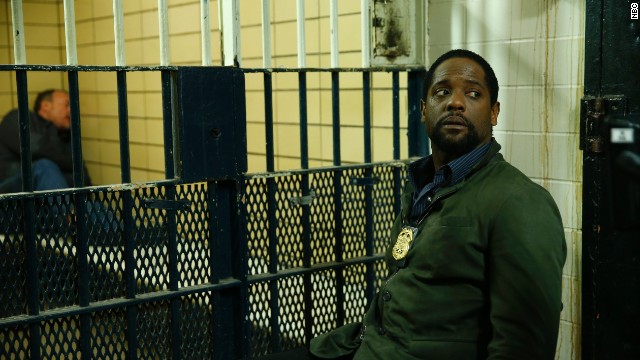 "Ironside":
We barely had a chance to adjust to Blair Underwood's remake of "Ironside"; the NBC drama was cut within weeks of its October 2013 premiere.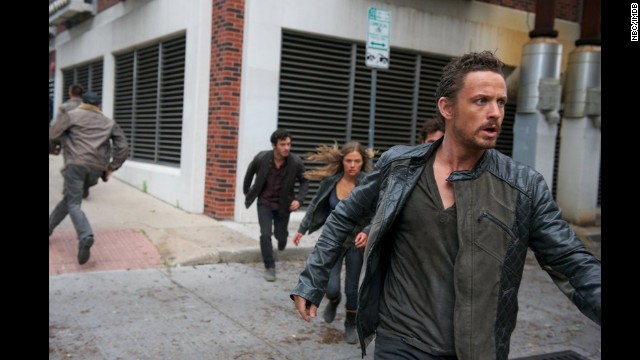 "Revolution":
NBC's drama about the aftermath of a global blackout has been axed after two seasons.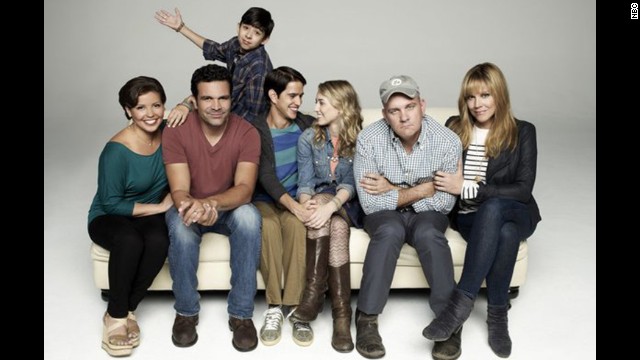 "Welcome to the Family":
This comedy about the cultural collision of two families after a young couple gets unexpectedly pregnant hardly graced the airwaves before being canceled by NBC.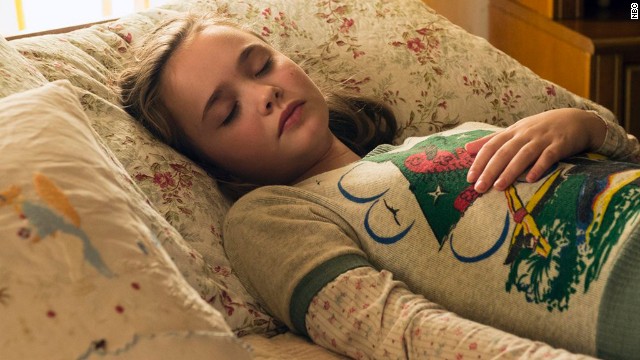 "Believe":
An NBC drama about a 10-year-old girl with powers she struggles to control and understand, "Believe" is another J.J. Abrams project to get cut with just one season. (TV hasn't been too kind to Abrams in general; he also served as executive producer of the now-defunct "Revolution").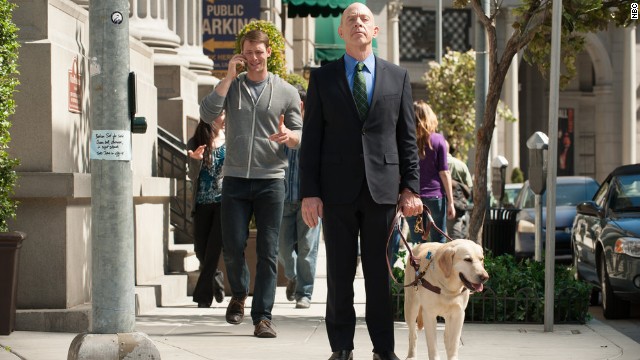 "Growing Up Fisher":
NBC's new comedy about a family going through the midst of divorce, with the twist being that the dad is blind, won't make it past its first season.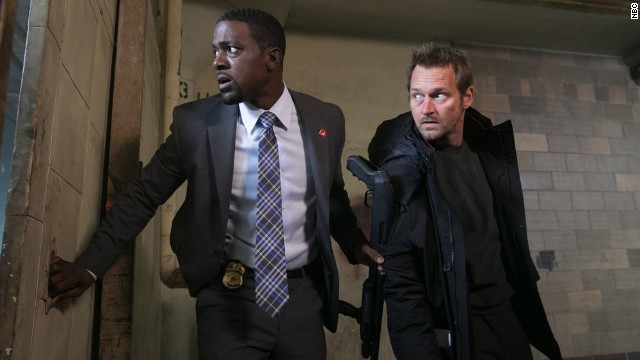 "Crisis":
A Secret Service agent who finds himself in the middle of an international crisis during his first day on the job won't get a second season on NBC.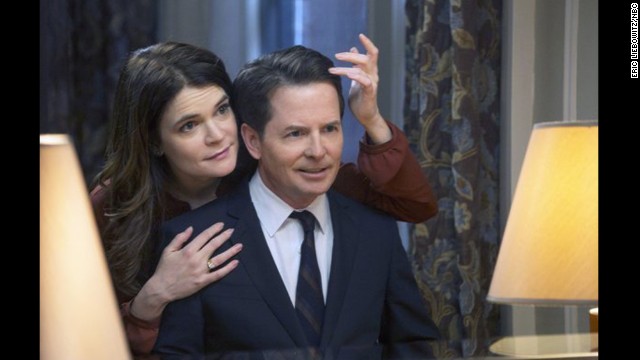 "The Michael J. Fox Show"
: Michael J. Fox's return to TV was cut short when NBC decided to
pull the new comedy from its schedule in February.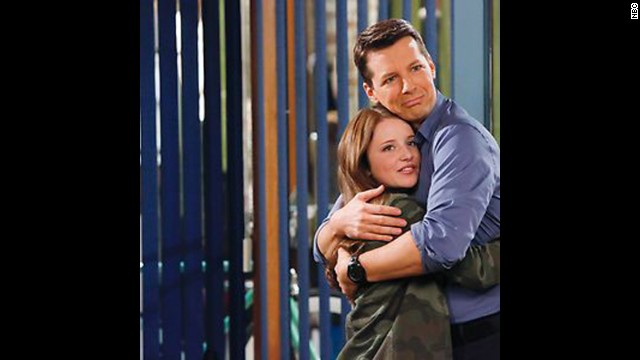 "Sean Saves the World":
Sean Hayes starred in this new NBC comedy as a gay single dad juggling work and home life. After debuting the program in the fall of 2013,
NBC halted its production in January
after troubling ratings.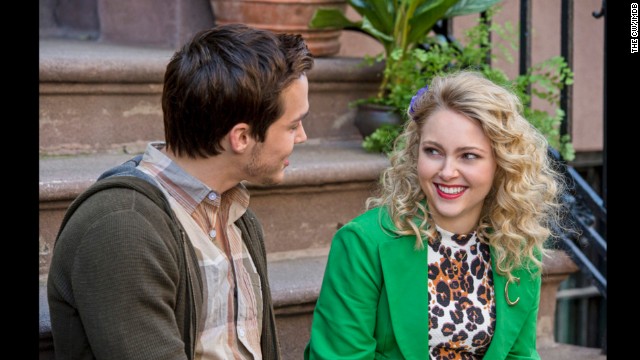 "The Carrie Diaries":
The CW's prequel to "Sex and the City" will have to wrap up with two seasons.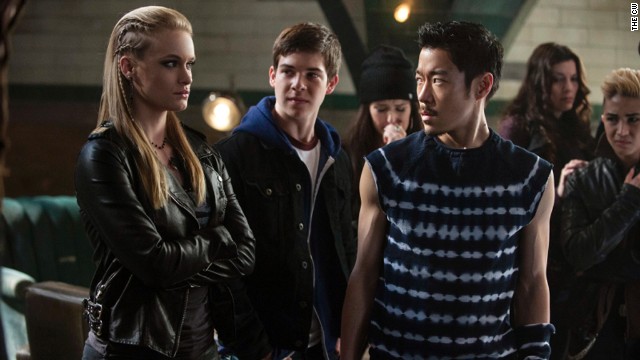 "The Tomorrow People":
The CW has already parted ways with this new sci-fi drama, which follows a group of young people who use their special gifts to fight evil.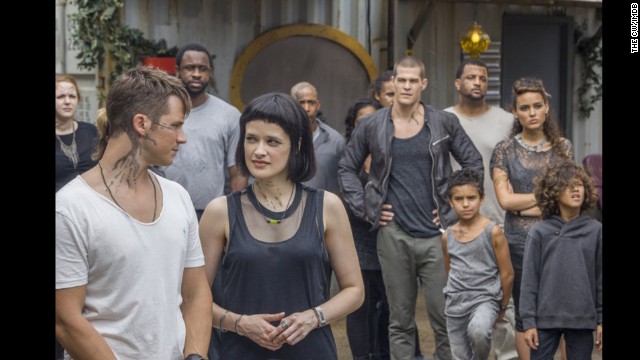 "Star-Crossed":
A human girl and alien boy fall for each other in this drama about aliens being integrated into human life. It's another one of The CW's new shows that won't make it to season 2.
STORY HIGHLIGHTS
Fan favorite TV show "Community" was canceled by NBC in May
Yahoo will revive the series for a 13-episode season online
Show creator Dan Harmon hopes for "six seasons and a movie"
(CNN) — The deal kind of sounds like a twisted plot line from "Community": The makers of a brilliant but canceled TV comedy strike a deal to revive the show with a dotcom business best known as a place to search the Web and check e-mail.
But it's true: "Community," canceled by NBC in May, will be revived by Yahoo for a 13-episode sixth season, much to the delight of its dedicated fans.
"I look forward to bringing our beloved NBC sitcom to a larger audience by moving it online," "Community" creator Dan Harmon said in a statement accompanying the news Monday afternoon. Earlier, he'd teased the announcement on Twitter with the words "six seasons and a movie," a running gag on the series and a goal for it.
Yahoo said the episodes would start to premiere — probably more NBC-style, once a week, than Netflix-style, all at once — in the fall.
Co-star Joel McHale celebrated the news with a two-word tweet: "Sixth season."
Ken Jeong was a bit wordier: "It's all because of the fans. The love you have for Community knows no bounds. And we love you right back."
With "Community," Yahoo is buying attention for its new original video efforts and affection from fans of the series.
Yahoo has several other TV-style shows in development for the section of its sprawling site called Yahoo Screen.
In a statement, Kathy Savitt, the chief marketing officer of Yahoo, praised the show's "incredibly passionate and loyal fan base who have fought hard to keep this amazing show alive."
"Community" avoided cancellation in past years, but when NBC made the decision this time around, the studio that makes the series, Sony Pictures Television, sought other potential distributors and had serious discussions with several. Along with Yahoo, the streaming TV site Hulu and the new cable channel Esquire were interested in reviving the series.
Now what about that movie? Jamie Erlicht, the Sony studio's president of programming and production, said "You can't get to six seasons and a movie without a 6th season. Yahoo is the perfect home for the continuation of this journey."
Sony's other president of programming and production, Zack Van Amburg, told The Hollywood Reporter that a movie was "not part of our Yahoo conversation."
That said, "I'd be lying if I told you that we have not had some very early and preliminary conversations that are very exciting about what a potential movie could be and who might direct it. It's early, but it's completely in our thought process," he said.
This entry passed through the Full-Text RSS service — if this is your content and you're reading it on someone else's site, please read the FAQ at fivefilters.org/content-only/faq.php#publishers.
Share: