Your guide to 4th of July TV marathons
Your guide to 4th of July TV marathons
STORY HIGHLIGHTS
There are plenty of shows to watch during the holiday weekend
The shows are on basic and premium cable
Everything from old school "Batman" to "Masters of Sex"
(EW.com) — The weekend of July 4th is a time for doing American things: grilling, watching fireworks, ignoring zoning restrictions and setting off your own fireworks. But shenanigans are tiring, you know? The sun will give you a sunburn. The grill will make your clothes smell like smoke. We at EW much prefer to test our endurance in other ways, mostly by watching TV.
There's a whole set of marathons on for the weekend, some highly publicized (can you make it through three straight days of The Walking Dead?), some obscure and ready for love (a marathon of the animated Transformers series, which is surely better than seeing the new movie in theaters). We've compiled a list from Friday through Sunday below. Trust us, this is way better than a weekend at the beach.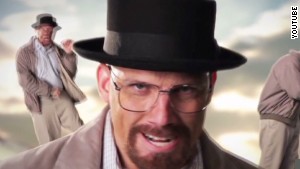 'Walking Dead,' 'Breaking Bad' rap battle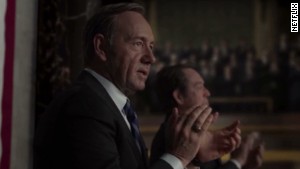 Why do we binge-watch TV?
Note: All listings are ET
MULTIPLE DAYS
The Walking Dead, AMC
9 a.m. July 4 — 9 p.m. July 6
Bonus points if you don't turn into a zombie after downing four straight seasons.
Batman (1966), IFC
6 a.m. — 5:15 p.m. July 4 and July 5
Na na na na na na na na na na na na na na na na…
Masters of Sex, Showtime
6 p.m. — 12 a.m. July 4 and July 5
Make sure you're all set in time for the sexy show's second season.
American Ninja Warrior, Esquire
6 a.m. — 6 p.m. July 4, 9:30 a.m. — 5:30 p.m. July 6
Two whole days of sitting on your couch thinking "nah man, I could totally make that jump."
EW: Summer TV Swaps: 10 July Series to Try If You Like..
NCIS, USA
6 a.m. — 8 p.m. July 4, 9 a.m. — 12 a.m. July 6
Subconsciously, you already knew there would be a NCIS marathon from 6 a.m. to 8 p.m. on July 4 and another from 9 a.m. to 12 a.m. on July 6, 2014. The NCIS marathon is a cycle embedded in the natural movements of the world, as certain as rhythm of a heartbeat or the migration of the swallow.
FRIDAY, JULY 4
BBQ Pitmasters, Destination America
6 a.m. — 4 p.m.
A marathon designed to make you feel bad about how bad you are at barbecuing.
Keeping Up with the Kardashians, E!
7 a.m. — 2 p.m.
This marathon does not last as long as it took Kanye to edit that wedding photo.
America: The Story of US, History
7 a.m. — 7 p.m.
Catch up on all you forgot from high school.
The Twilight Zone, SyFy
8 a.m. — 8 p.m., then 12 a.m. — 4 a.m. July 5
Three hours in, Rod Serling will replace the voice of your internal narration.
Star Trek: The Next Generation, BBC America
8 a.m. — 6 a.m. July 5
Three hours in, Patrick Stewart will replace the voice of your internal narration.
Dirty Jobs, Animal Planet
9 a.m. — 4 p.m.
No word on whether animals will be the ones performing said jobs.
Food Paradise, Travel Channel
9:00 a.m. — 7:00 p.m.
In the words of Liz Lemon, "I want to go to there."
The Andy Griffith Show, TVLand
9 a.m. — 9 p.m.
Is today's world too exhausting for you? Then retreat back into the beautiful rural North Carolina of yesteryear, where nothing will hurt you.
The Real Housewifes of New Jersey, Bravo
9:35 a.m. — 3:16 p.m.
Is today's world too exhausting for you? Then retreat back into the beautiful rural New Jersey of yesteryear where nothing will hurt you. Oh, never mind. Just watch the show.
Transformers, Hub
11:00 a.m. — 7:30 p.m.
Beginning with "Transformers Rescue Bots," continuing through "Transformers: The Animated Movie," and ending with "Transformers Prime Beast Hunters: Predacons Rising." Is the last one even a logical title? Who cares, you're an inventor!
Awkard., MTV
11:34 a.m. — 6 p.m.
Like, OMG. If you watch old episodes over again, will Jenna choose a different guy?
Independence Day, Encore
12 a.m. — 1 a.m. July 5
This isn't a TV show, per se, but it is a full day of WILL SMITH FIGHTING ALIENS. WELCOME TO EARTH.
Sex and the City, E!
2 p.m. — midnight
Your day will consists entirely of segues and bad puns.
Oprah: Where are they now? OWN
6 p.m. — 2 a.m.
Includes an all-new episode with Geraldo, Terry McMillan, and "the shark attack survivor."
SATURDAY, JULY 5
Undercover Boss, OWN
10 a.m. — 4 p.m.
Pitch for an episode: Oprah goes undercover on her own network.
EW: 'The Walking Dead': Norman Reedus promises a 'badass' season 5
Will & Grace, WeTV
10 a.m. — 8 p.m.
Karen, Jack, Grace, Will. #obviouspowerrankings
Ridiculousness, MTV
12 p.m. — 10 p.m.
Midway through an episode of this clip show, gesture at your TV and say, "What is this [insert show name]?"
Only in America with Larry the Cable Guy, History
1 p.m. — 7 p.m.
Includes episodes titled "Larry Is Amish," "Larry Becomes Statuesque," and "Naked Cowboys & Reptile Wrangling."
Life with La Toya, OWN
4 p.m. — 2:00 a.m. July 6
In some way, this is the perfect complement to the show above. We're not sure why, but we just feel that way.
Deadliest Catch, Discovery Channel
4 p.m. — 3 a.m. July 6
Don't eat crab cakes for a day in advance to avoid feeling guilty about the brave men who risked their lives for your appetizer.
Web Soup, G4
10 p.m. — 5 a.m July 6
The barrage of viral videos will be more comforting if you watch while actually eating soup.
SUNDAY, JULY 6
The Lord of the Rings, TNT
9 a.m. — 9 p.m.
One does not simply sit through all three movies back to back (unless you watch TNT all day, which isn't that difficult).
Ray Donovan, Showtime
12 p.m. — 12 a.m.
If you don't watch this, Liev Schreiber will show up at your house and personally "fix" the situation.
I Love the 2000s, VH1
12:40 p.m. — 11 p.m.
Halfway through 2003, a sudden thought hits you: "I'm old." You stare blankly at the screen, wondering what led you to this point. 2004 begins to play. There's no turning back.
The Real Housewives of Atlanta: Kandi's Wedding, Bravo
4 p.m. — 10 p.m.
Catch up with Kandi Burruss in advance of the finale, which features her actually walking down the aisle (finally).
Naked and Afraid, Discovery Channel
4 p.m. — 3 a.m. July 8
For best results, switch to this right after the I Love the 2000s marathon. Just as you feel emotionally naked and afraid of your future, the contestants will be running around the wilderness with no clothes on.
Futurama, Comedy Central
4:24 p.m. — 12:30 a.m.
Good news, everyone!
See the original story at EW.com.
TBS will air a week of 'Seinfeld' to honor the show's 25th anniversary
Adam Richman's 'Man Finds Food' postponed indefinitely
CLICK HERE to Try 2 RISK FREE issues of Entertainment Weekly
© 2011 Entertainment Weekly and Time Inc. All rights reserved.
This entry passed through the Full-Text RSS service — if this is your content and you're reading it on someone else's site, please read the FAQ at fivefilters.org/content-only/faq.php#publishers.
Share: